Blog
Prints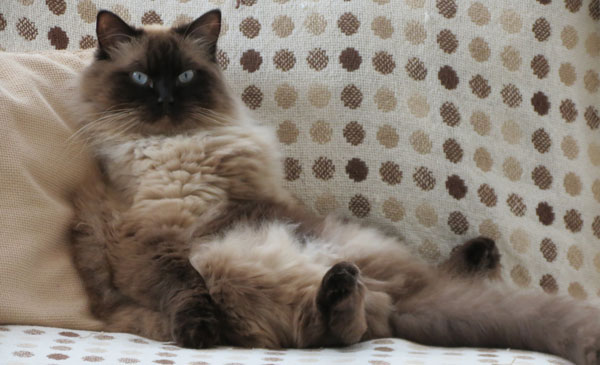 Cat cartoons were inevitable! Having two rag-doll cats with completely different personalities I had my own personal ideas library walking around the house on eight legs.
Oscar and Milly are poles apart with completely different personalities.  Basically she is a princess that is as good as gold for 95% of the time but can be very sly on times.  she is the brains.  Unfortunately Oscar was fast asleep and miles away when the brains were given out.  He is the villains dopey assistant.  On saying that he has extra sensory perception and can tune into exactly what I don't want him to do 24 hours a day and do it!
The very first cartoons are in progress and I will use this page to post more and update.  Hope you enjoy my cat cartoons…
First cat cartoons project
Four different Cat cartoons sketched and inked – before bringing to life with watercolour, depicting some of the things that my own cats do or think of themselves!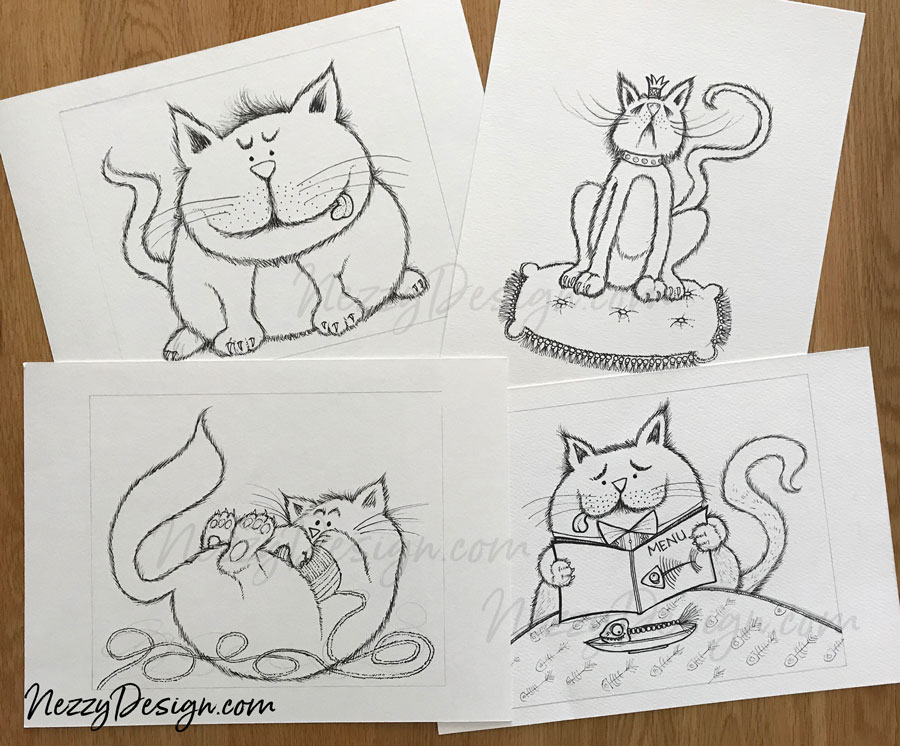 My ragdoll cat Milly is a princess or at least she thinks she is.  She basically 'expects'!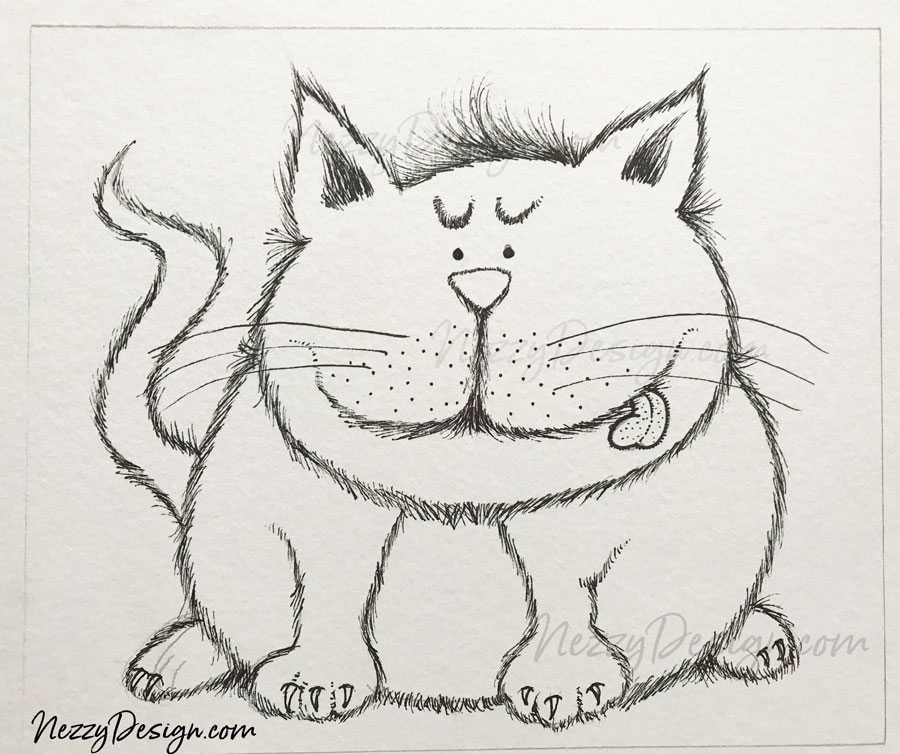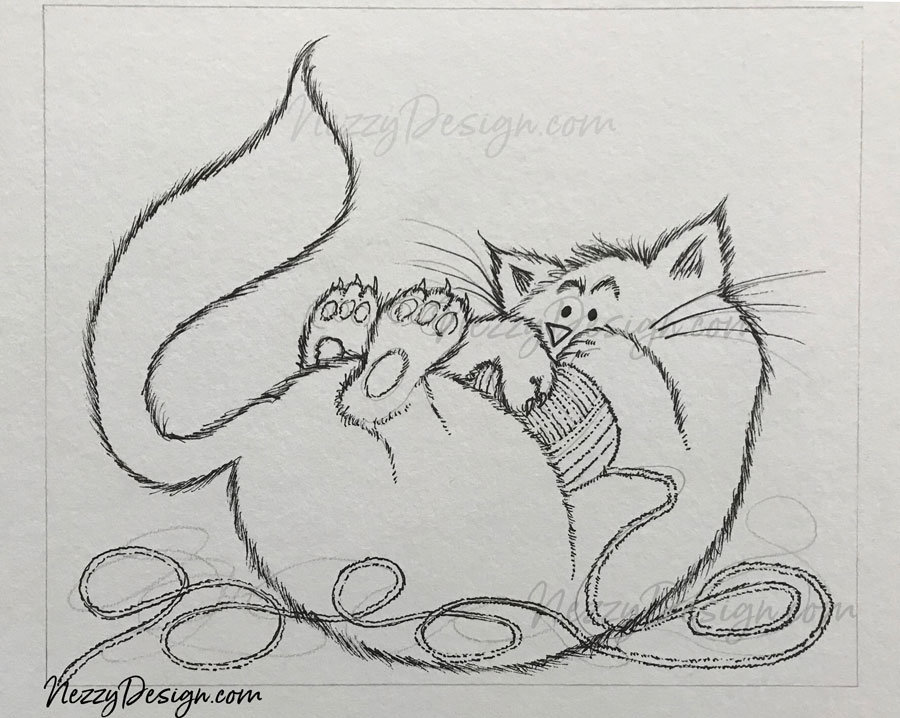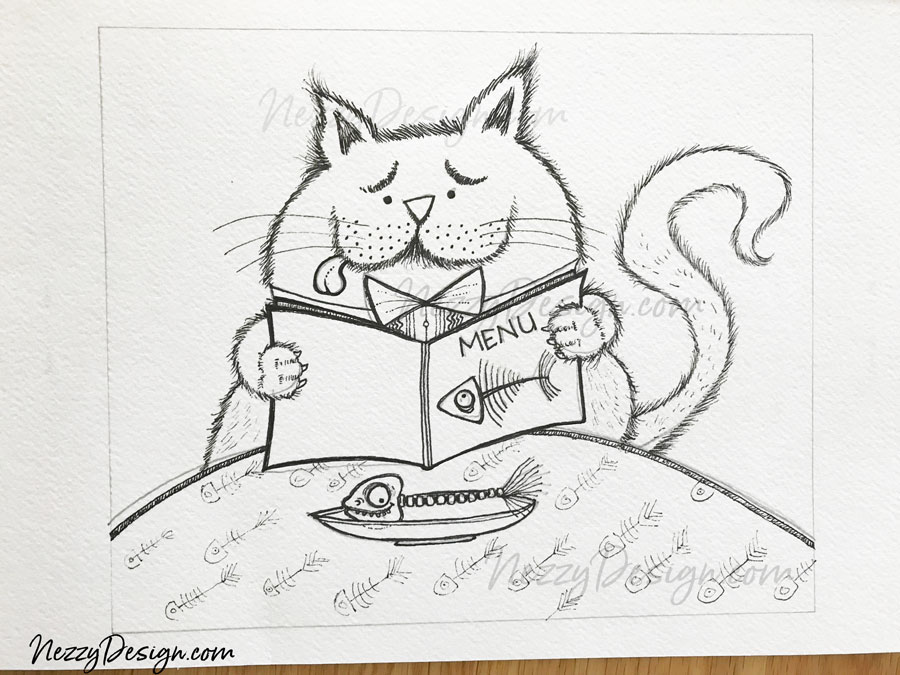 These will soon become watercolour cartoon cats and will be available on the Nezzy Design Shop as originals (first come first served) and as prints. The image sizes will vary but will be designed to fit standard frames.  All cartoons are supplied in a mount (matt) and backing board.  Original artwork is supplied with signed documentary proof of authenticity.
If you would like to reserve an original or you would like to commission me for a cartoon please contact me through the 'About Page'

'Dining Cat' now available to buy as a print in a 12′ x 10″ mount mat here…
or the original one off art work is available – first come first served here..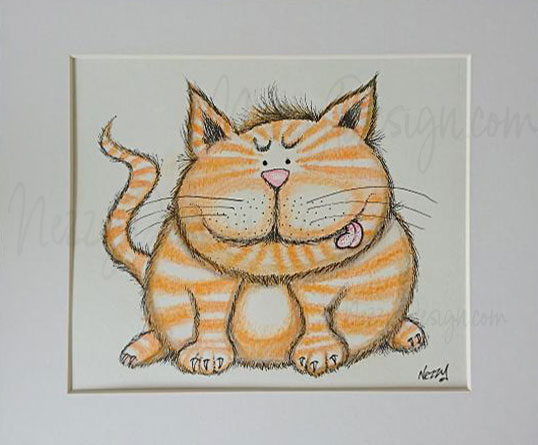 'Cheeky Ginger Tom Cat' now available as a print in a 12″ x 10″ mount mat here…
Or you can buy the original one off art work – first come first served here…
More cartoon cats coming soon…